Full Maintenance System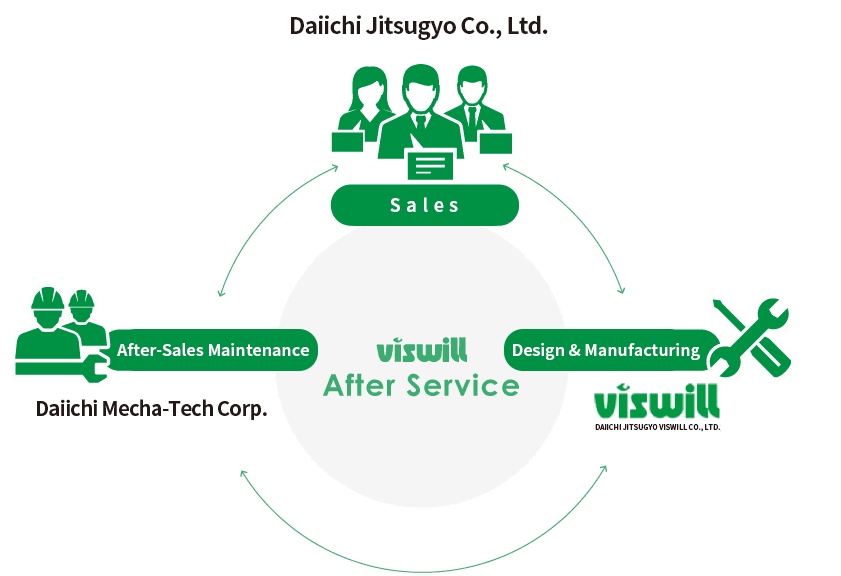 Email Us
More engineers specialized in worksite compatibility, after delivery, than anyone else in the industry
Two call centers, one at Viswill and one at Daiichi Mecha-Tech.
Specialist visual inspection system engineers are always on hand, ready to deal with unexpected issues.
Warranty Period
The warranty period is ten years from the customer's purchase of the relevant model.
Even after the warranty period has expired,
we keep certain components in stock,※2so they can be lent when needed.
※2:Stocks are limited.
Component Loans
We do our utmost to maintain a stock of spares for components that could potentially hinder system operation if they were to breakdown. Should such a situation occur,
we can lend components until repair can be effected.
If you contact us at the Customer Support Center by 2 p.m.,
we'll dispatch the lending components the same day.