Inquiry

Inquiries and Requests for Documents or Estimates
Step1Enter the details of your inquiry
Step2Confirm details
Step3Sent
Please direct any inquiries via the inquiry form given below.
Please enter the following details, and then click "Confirm details."
Please be aware that we may contact you regarding your inquiry.
*Any personal information that we receive as part of our business activities will be strictly handled, and will not be provided to outside parties or used for any purpose without the consent of the customer.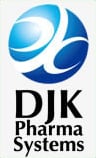 The concept encapsulated by the DJK Pharma Systems logo
DJK Pharma Systems, the Daiichi Jitsugyo Group's pharmaceuticals brand, offers customers proposals for innovative manufacturing processes that are one step ahead.