World's First 3D Inspection Technology

The world's first 3D inspection technology emerges from NEDO-subsidized project

The Tablet visual inspection system developed by Viswill was selected as a project for the practical application and development of industrial technologies, and subsidized by Japan's innovation accelerator, NEDO—the New Energy and Industrial Technology Development Organization. We established a world-first inspection technology that uses a 3D camera, with the aim of equipping it on our visual inspection system (Tablet visual inspection system).
This kind of technology could only have been developed by a company such as ours, which specializes in visual inspection systems.
Accurate tablet shape detection made possible in visual inspection

Using an optical-cross method the system traces the surface of a tablet and can therefore detect the shape of the tablet, allowing it to accurately detect engraved mark, scoring line, or capping defects.
Engraved mark defect
Capping defect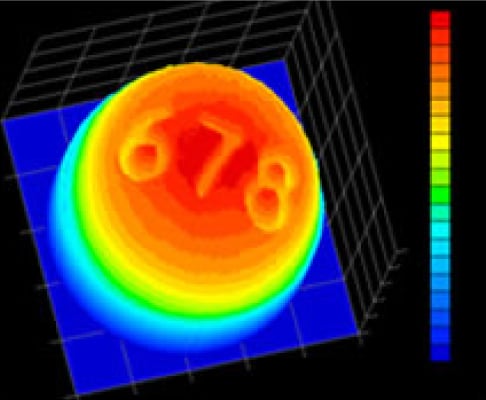 Accurate inspection of same-color coating

The slightest chipping or coating defect, even with a coating that is the same color as the tablet, or with mottled tablets, can be accurately detected through use of the optical-cross method.
Defective coating in the same color
Chip in mottled tablet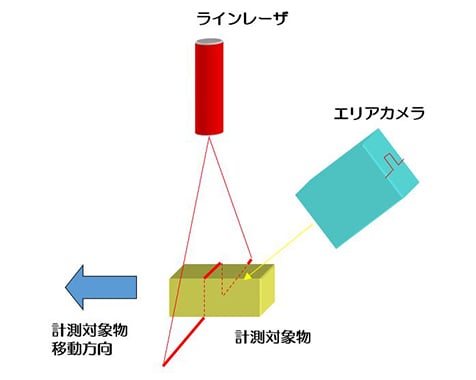 Our high-speed 3D inspection technology has been featured in Pharm Tech Japan.
Our Alignment and Transfer Technology Offers the Top Processing Capacity in the Industry

Transfer with high processing capacity and low stress applied to the item being inspected

Viswill equipment uses a soft-touch alignment method and transfer system for inspecting tablets, capsules, etc.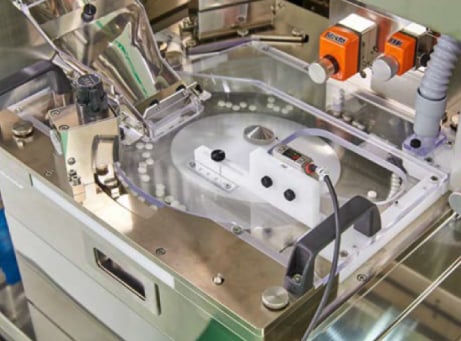 Alignment mechanism with simple structure

Our disk track rotary systems have made possible more stable, high-processing capabilities.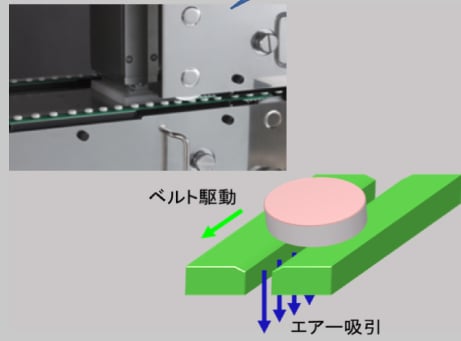 Viswill-developed belt air suction transfer technology

Transference that combines air suction and a belt drive makes it possible to convey tablets of all shapes with low stress and at high speed.
We have experts in multiple fields

Original technologies from our engineers

We have experts in the mechanical design, electrical control design, software, image processing, and optical fields working together on a regular basis to develop original technologies.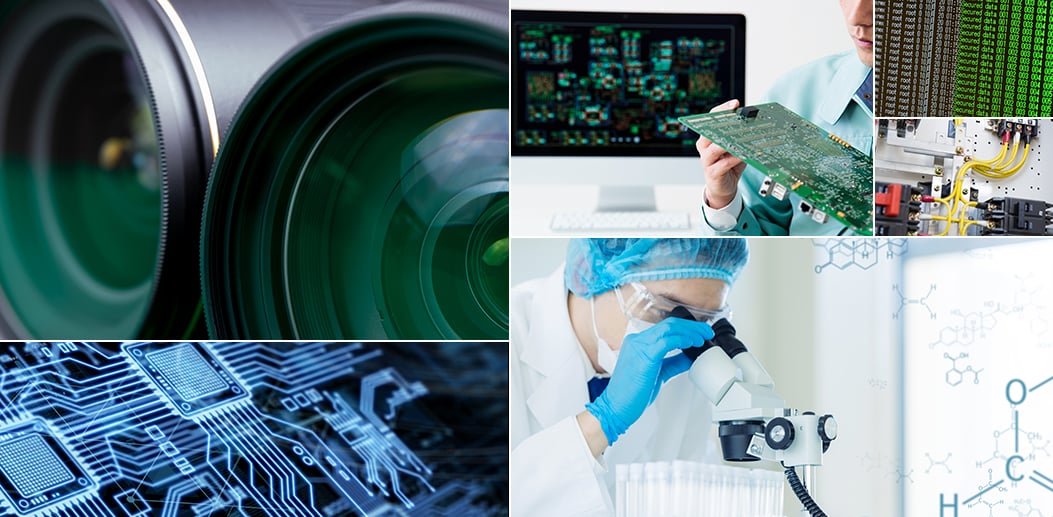 Integrated R&D System

We plan products, develop software and electronic circuity, and design and manufacture equipment—all in-house.

From product planning and image processing software development, to support customers after delivery, we integrate every process in-house. This means that we are able to offer total solutions that meet the needs of our customers.